Home
|
Our Firm
|
Our Values
|
Services
|
Government
|
Financial Institutions
|
Entrepreneurs
| |
Executive Team
|
White Pages
|
Testimonials
|
Contact Us
Meet Our Board Members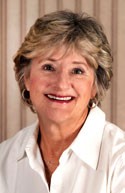 Vicki Nasman
Board Member
As President, Chief Operating Officer and Vice Chair of the Board, Vicki brings an extensive leadership background of over 31 years with the State of California Employment Development Department (EDD). Her experience spans from managing staff, programs and projects in a singular office, to managing integrated employment and training centers with local colleges, community based organizations and for profit partners. Accepting the position of Workforce Development Deputy Division Chief for the EDD for the Inland Empire Region, (Riverside and San Bernardino Counties) she broadened her span of management where she focused on operational budgetary constraints, personnel management, training and staff development.

Vicki has served on the Riverside County Workforce Investment Board and San Bernardino County Workforce Development Board. She also served on the South Orange County Community Services Council. She is an expert in Workforce Development Policies and Practices with working knowledge of Unemployment Insurance and Labor Market Information.

In addition to her current role with The Affinity Advisory Group, she continues to leverage her well-honed skills to several volunteer organizations. Vicki attended the University of San Diego where she earned her Bachelor of Arts degree in Business Administration.

---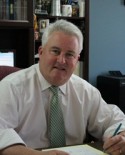 Robert Nealon
Board Member
Robert B. Nealon is senior partner of Nealon & Associates, P.C. He has earned the top AV rating by Martindale-Hubbell. He has practiced with this firm, in various incarnations, for over 25 years, and has maintained offices at the 119 North Henry Street building throughout.

Mr. Nealon practices primarily in the areas of corporate law and litigation, commercial litigation, government relations, financial institution law, real estate law, and tax law. In the course of his career, Mr. Nealon has represented hundreds of companies and served as general corporate counsel to several multi-state manufacturing companies, commercial development and asset companies, financial institutions, and a wide variety of small businesses.

In addition to the juris doctorate degree he received from the University of Bridgeport, Mr. Nealon holds a masters of business administration in finance from the Rochester Institute of Technology and a masters of law in taxation from Georgetown University.

Mr. Nealon is a member of the Virginia and New York state bars, and is also admitted to practice before the U.S. Supreme Court, U.S. Tax Court, U.S. Court of Federal Claims, U.S. Court of Appeals for the Fourth Circuit, and U.S. District Court and Bankruptcy Court for the Eastern District of Virginia; additionally, he has been admitted pro hac vice to the Delaware Court of Chancery to pursue matters in corporate litigation.

Recently, Mr. Nealon has served on boards of the Virginia Small Business Commission and the George Mason University School for Conflict Analysis and Resolution.

---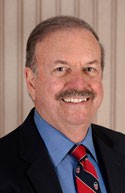 Steve Nasman
Board Member
Steve Nasman brings over 30 years in banking which includes senior leadership roles directing mortgage and consumer lending teams, private lending, portfolio management and credit management. His background includes both the development and implementation of broad based bank products all geared toward driving revenue while still exceeding peer operational and compliance standards. An expert in operations and procedures, Steve has led large cross-functional teams to success in supporting mortgage, card services, consumer loan sales and loan operations. He is also adept in preparing detailed analysis for both prospective and existing credit facilities, building loan portfolios, credit quality analysis, audit and managing credit risk. Steve holds a Bachelor of Science in Business Administration from the University of San Diego and a Masters of Business Administration from the American Graduate School of International Management.
---